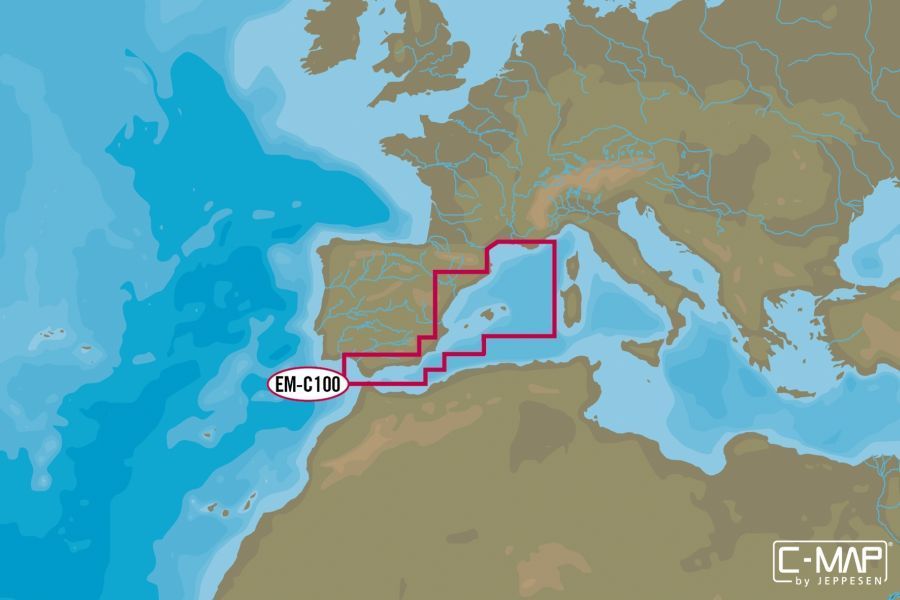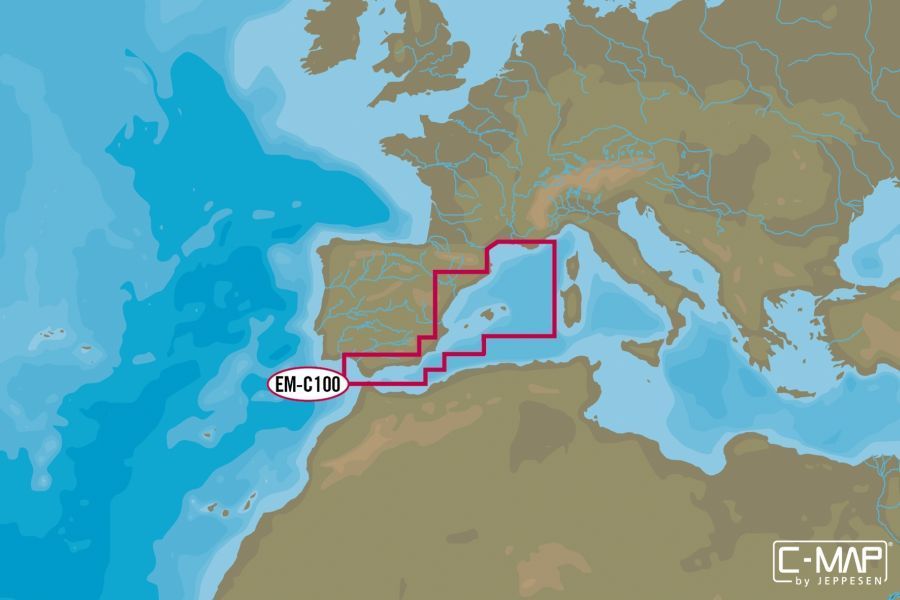 €269.00*
%
€297.00*
(9.43% saved vs. recommended price)
Available, delivery time: 1 Tag
Product information "C -MAP - NT+ WIDE - Spain Mediterranean Coasts - C -Card"
C-map cartography

Over the past 30 years, over a million seafarers have put their confidence in the electronic maps of C-MAP.
The vector-based cards from C-MAP offer unique navigation details and are compatible with many card plotters of well-known brands and PC supported navigation software.
Our exclusive navigation functions and value-enhancing data make the solutions of C-MAP irreplaceable.
The C-MAP cards are programmed in our house on order, so you always get the latest data for your journey area.
In addition to the coverage areas shown, we naturally offer you the complete C-MAP product range and of course updates or upgrades of your existing C-MAP products.
The current C-MAP catalog and a compatibility list can be downloaded on our website under "Product information".

Different map products are offered on different data carriers under the product name C-MAP.
Please make sure that the ordered card product is compatible with your device!

C-map NT+
The standard that has initiated the age of modern digital card systems.
One of the most reliable map options for boat drivers worldwide, NT+ cards are only available as a C-MAP C-Card and are compatible with many common card plotters, also with many older devices.
Herstellernummer: EM-C100