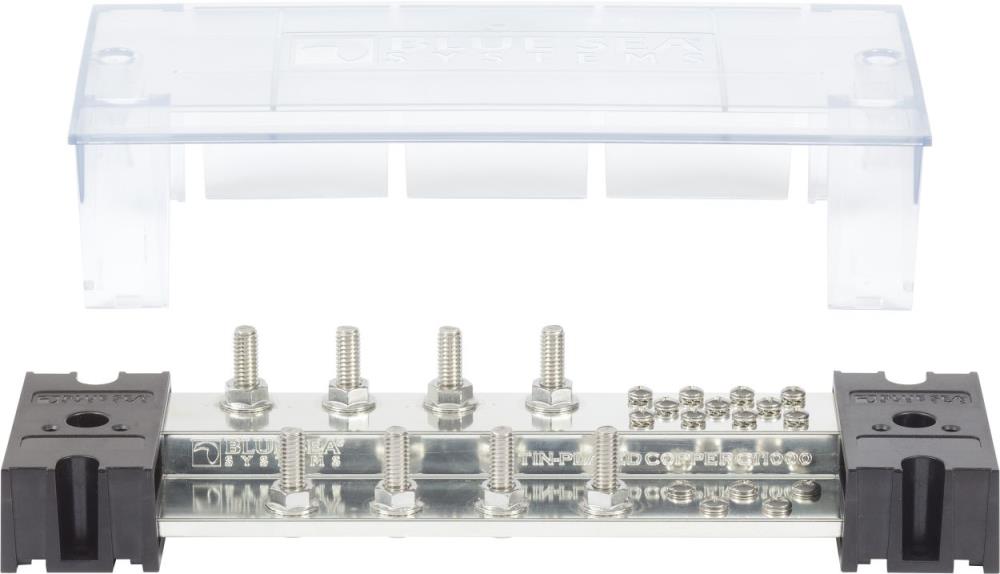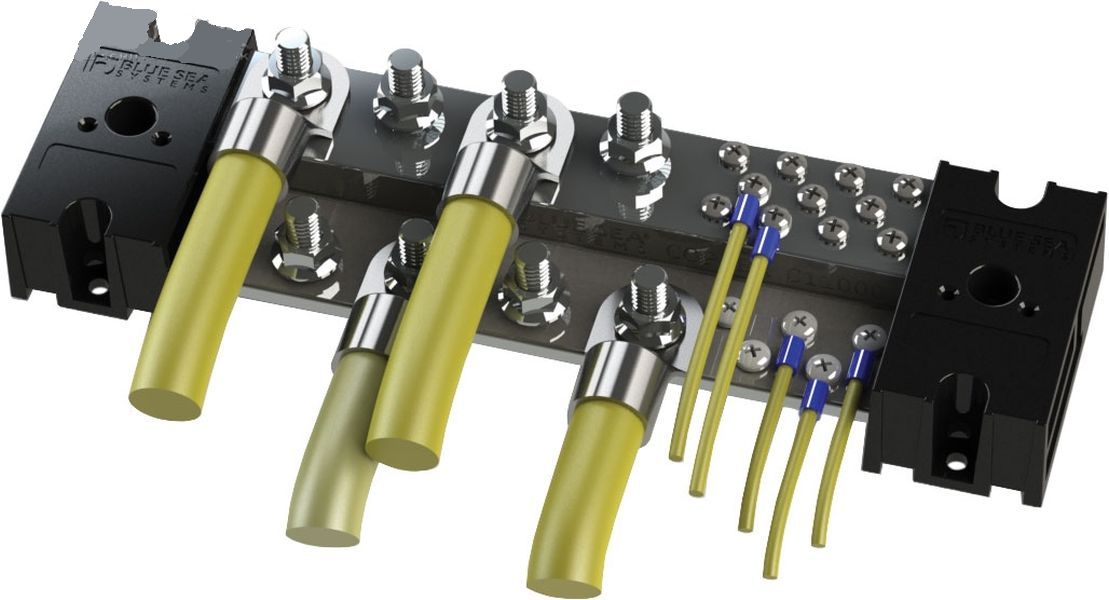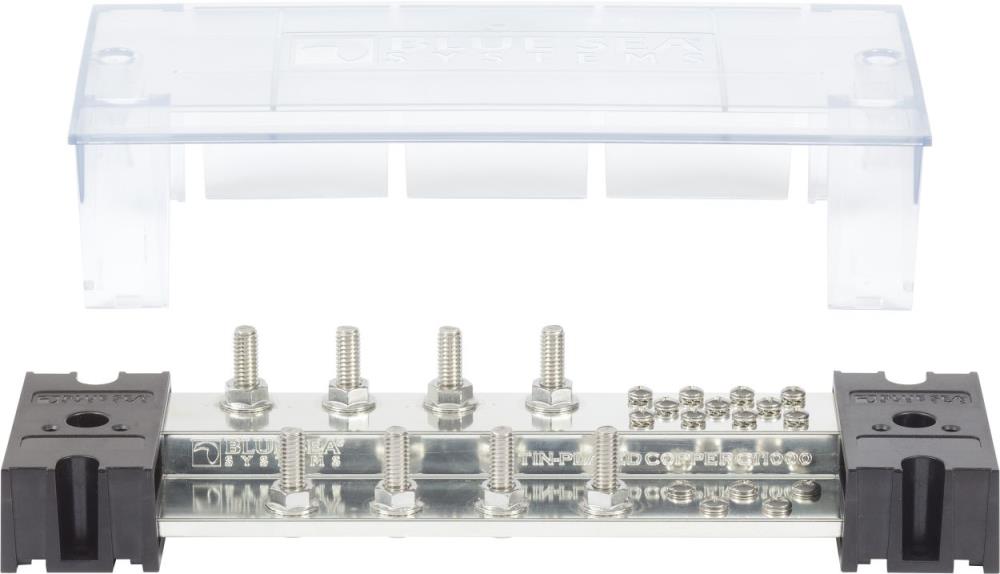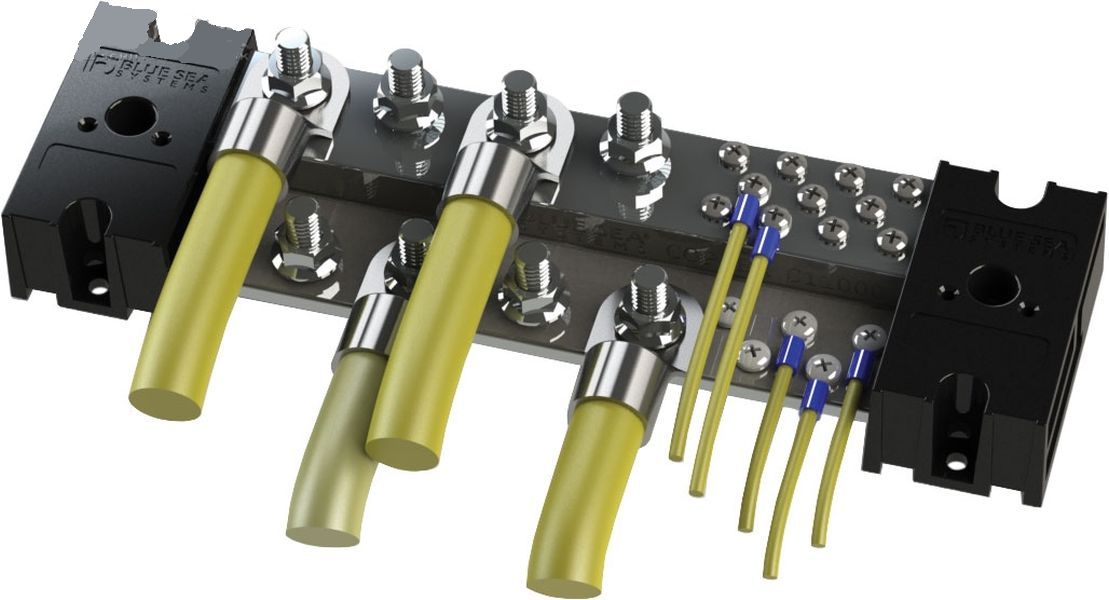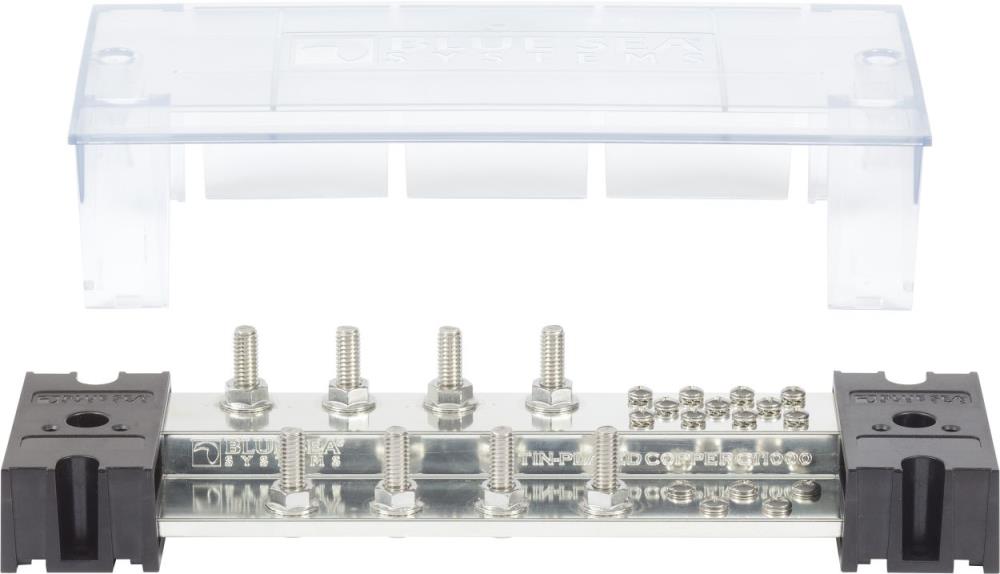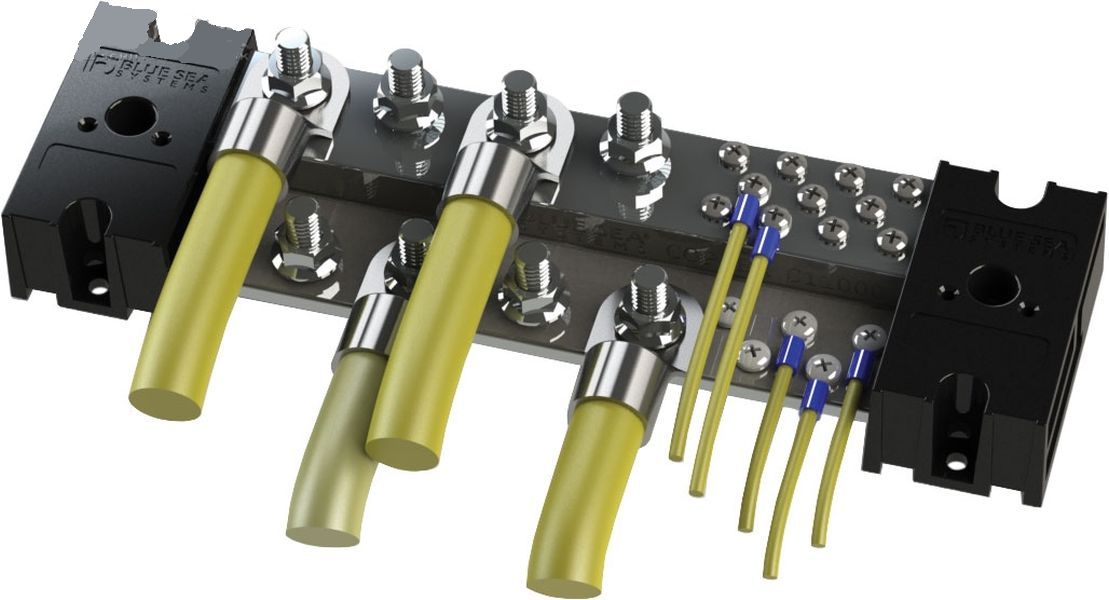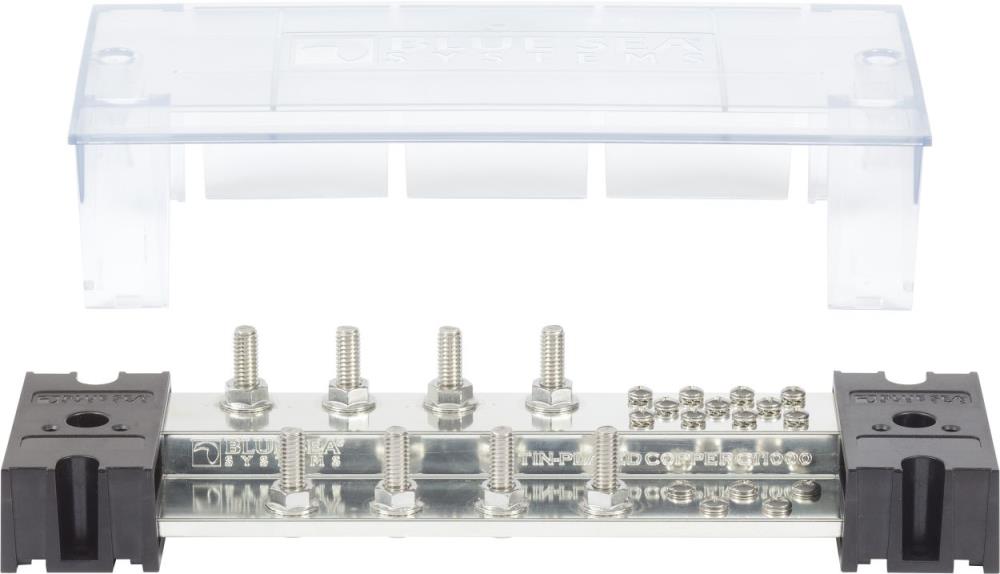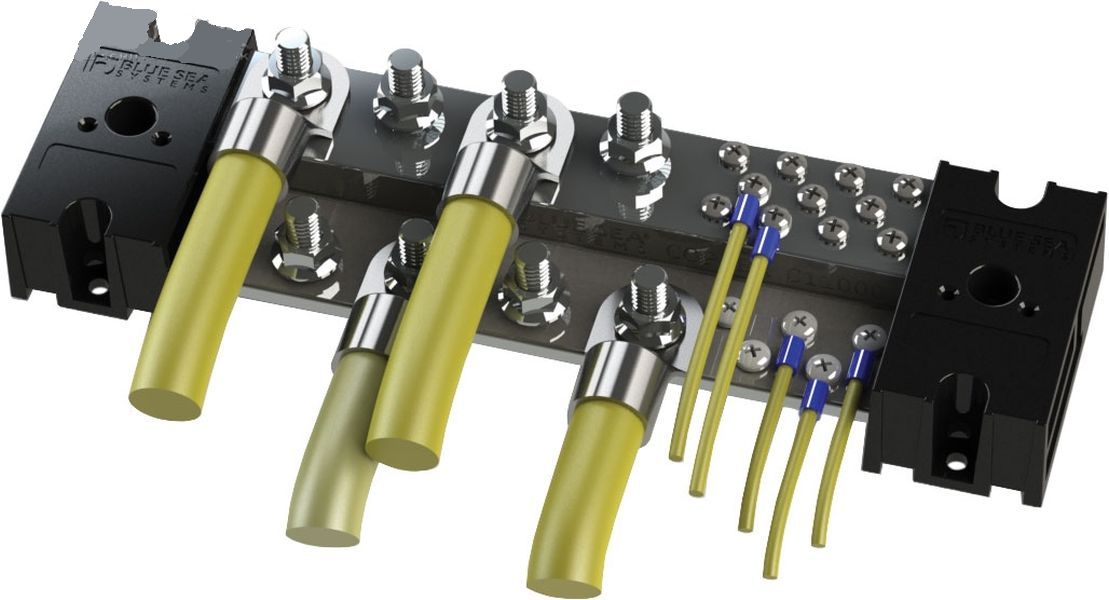 €209.40*
%
€220.39*
(4.99% saved vs. recommended price)
Available in 5 days, delivery time 3-5 Tage
Product information "BLUE SEA - busbar PowerBar 1000 with 8 threaded studs Ø"
High load collective rail with
8 threaded bolt Ø 5/16 "(7.9 mm),
5 screw connections Ø 5 mm and
11 screw connections Ø 4 mm.

Complex electrical systems require a central point where all large and small ladder can be connected. The Hochlast collection rail Powerbar 1000 offers different sizes and screw connections for contact with a maximum load capacity of 1,000 amps.

- consisting of solid copper with tinned surface
- In the height, arranged contacts
- Collection rail can be shortened if necessary
- Plastic coverage is included
- Tension range max. 150 V
- permanent load max. 1,000 a
- Dimensions (WXHXT, including optionally assembled cover): 300 x 68 x 116 mm.