Phaesun-DC Telephone charging cable ACC-IPHOHON-S1
USB Adapter Set, iPhone 4 and 5, cable 0,3mPart No: 391183Manufacturer: PhaesunProduct Weight: 0.02 kgWeight incl. Packaging: 0.02 kgDimensions: 300 x 20 x 10 mm (L x B x H) USB Adapter Set, iPhone 4 and 5, cable 0,3mPart No: 391183Manufacturer: PhaesunProduct Weight: 0.02 kgWeight incl. Packaging: 0.02 kgDimensions: 300 x 20 x 10 mm (L x B x H)
€4.85*

€5.71*

(15.06% saved vs. recommended price)
previously €4.85*
Philippi - USB loading adapter - 12 V, double
Winkelbare USB double socket for use at 12/24 V sockets for cigarette lighter plug.Input 12/24 VOutput 5 V (2 x 2.5 A)For connection to cigarette lighter and standard sockets on the 12-24 V electrical system.
€24.40*

€25.90*

(5.79% saved vs. recommended price)
previously €24.40*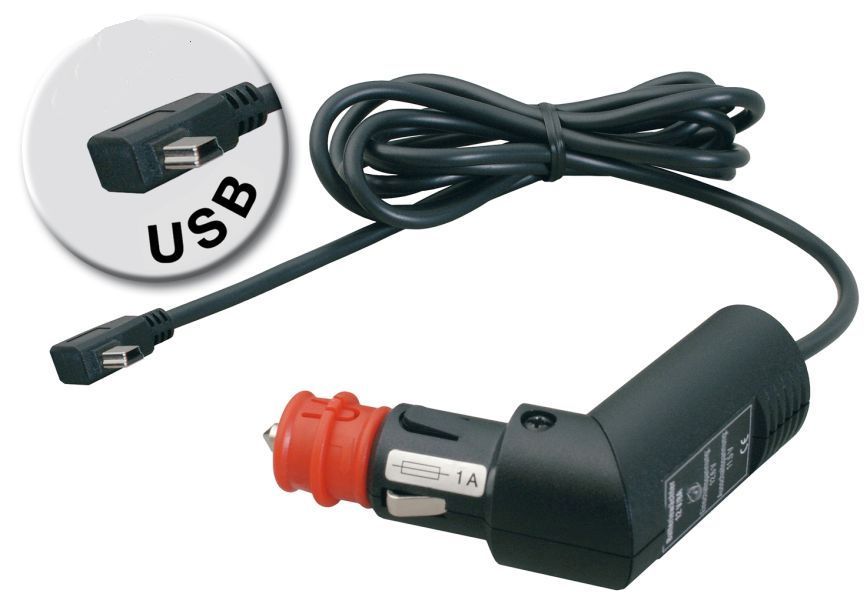 Mini USB charger for 12 and 24 V
Suitable for charging and operating weather info boxes, mobile phones, digital cameras and other devices with a mini-USB interface. The integrated DC-DC converter creates the required 5 V operating voltage.Recommended for use with the mobile devices of the Wetterinfobox series. Enables continuous operation on board regardless of the PC. Suitable for WiB1, WiB2, WIB2B, WIB2D, Wib3 and Wibd.Input voltage 12/24 V DC with an angular safety universal plug with fuse 2A.Exit 5 V, 2000 mA with mini USB plug cable length 180 cm.
€25.89*

€26.90*

(3.75% saved vs. recommended price)
previously €25.89*