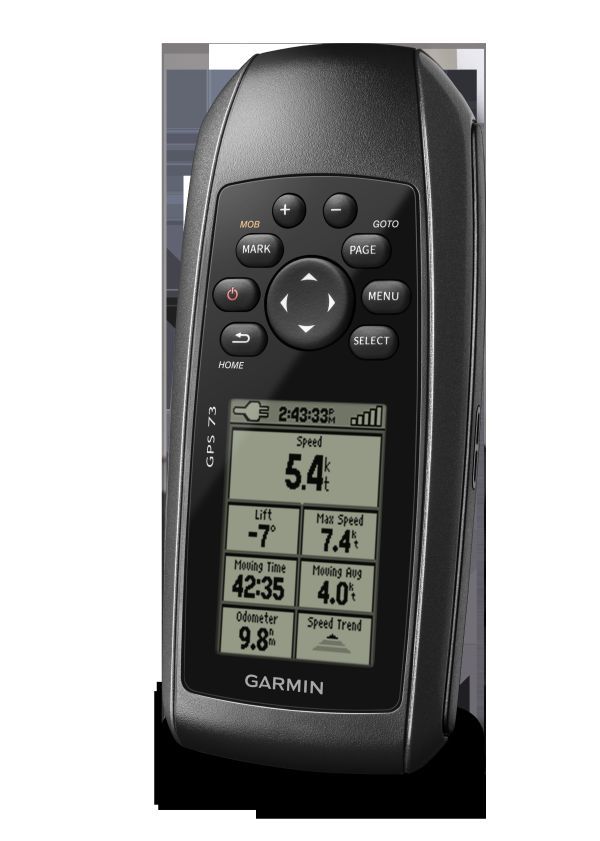 Garmin - GPS 73 -
This user -friendly handheld device is a great navigation solution for boats, sailing boats or small yachts without a card plotter. It is also an excellent and important navigation device for emergencies for all ships if the main device fails. With the highly sensitive GPS, 1,000 waypoints and 100 tracks can be marked and saved so that they can navigate back to these points. Use it on land or on the water. It's floating! The device offers sailassist, including a virtual starting line, a tax course line, countdown timer and a reversible assistant.
€169.90*

€189.00*

(10.11% saved vs. recommended price)
previously €169.90*
Garmin - Bluechar G2 HD EU012R Alborg - Amsterdam
Bluechar G2 Chip Regular EU012R-Mediterranean Sea, Central-WestDetailed Coverage of the Mediterranean Coast from Llafranc, Es to Crotone,It included the Coasts of France, Monaco, and the West Coast of Italy.Includes detailed coverage of Lago Maggiore, Lago di Lugano, Lago d'Iseo, Lago di Como and Lago di Garda in Northern Italy.Island Coverage Features Corse, Sardegna, Sicilia, and Malta.Please indicate your device type when ordering.
€142.40*

€153.90*

(7.47% saved vs. recommended price)
previously €142.40*
GARMIN - BlueChart g2 HD EU019R Alborg - Amsterdam
BlueChart g2 Chip Regular EU019R- Aalborg - AmsterdamIncludes detailed coverage from Aalborg Bugt to Amsterdam,The Netherlands, Including Limfjorden, Hamburg, Bremen and Emden.Select lakes in Denmark so covered.Please indicate your model when ordering.
€142.40*

€153.90*

(7.47% saved vs. recommended price)
previously €142.40*