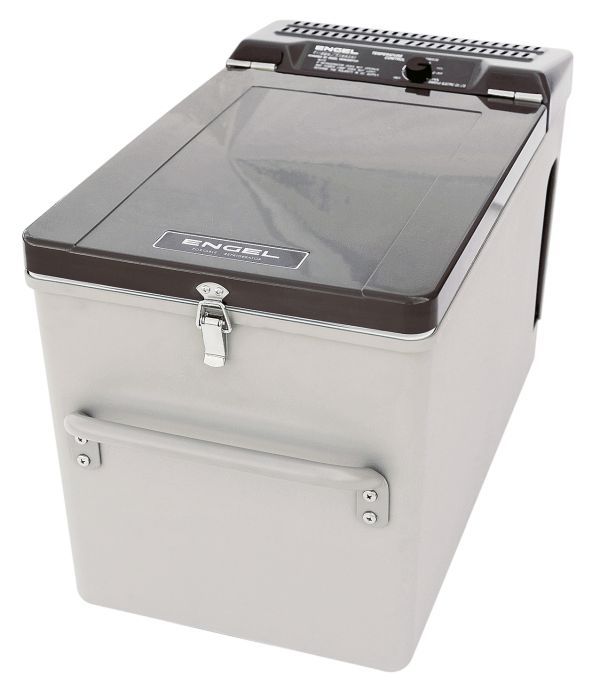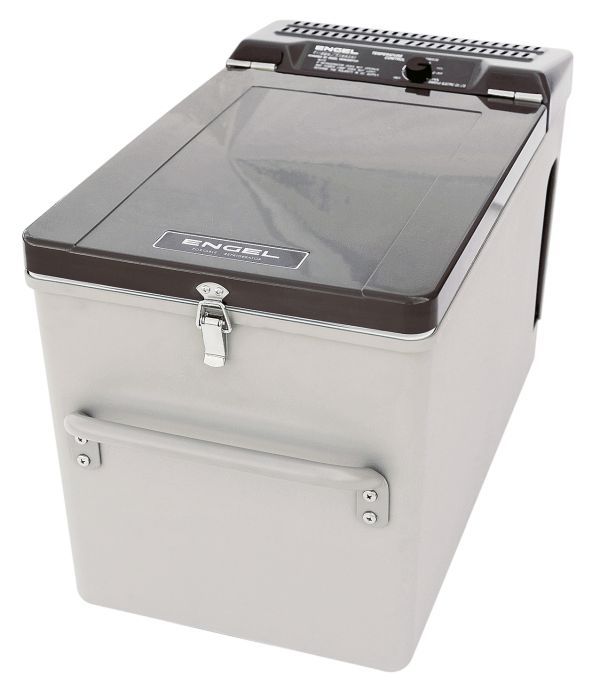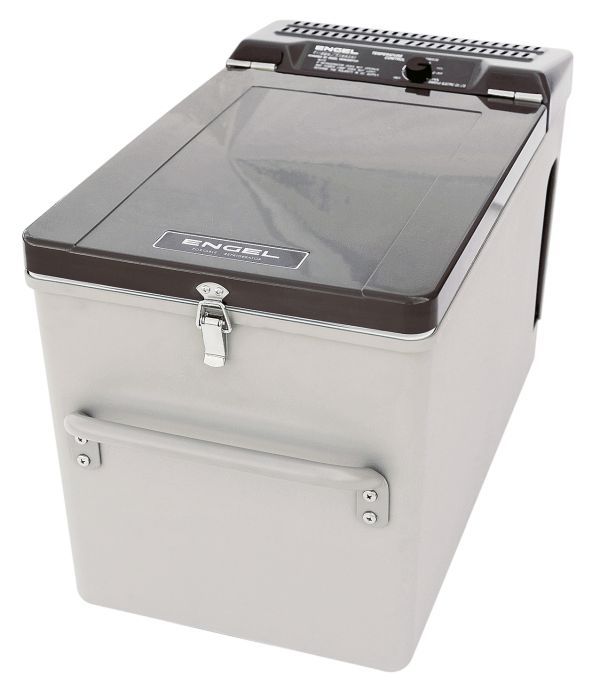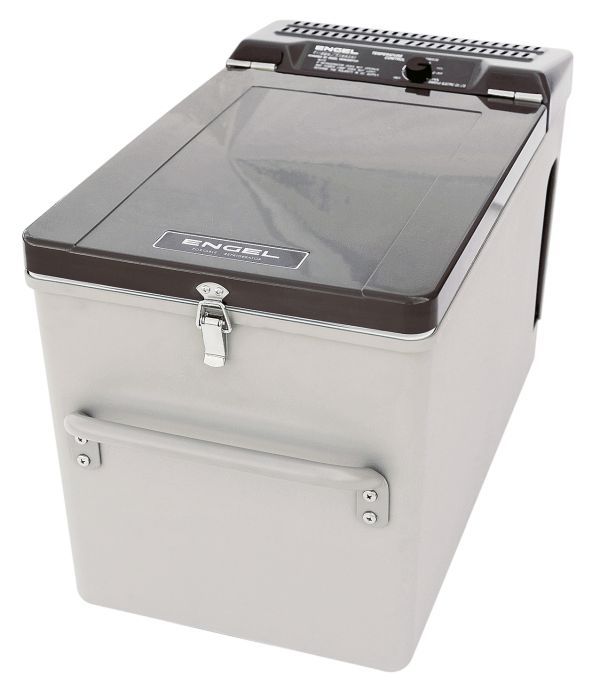 €802.90*
%
€945.00*
(15.04% saved vs. recommended price)
Available in 180 days, delivery time Unbekannt
Product information "ENGEL - MT17F compressor cooler 15 liters"
External dimensions: 536 x 358 x 306 mm [WxHxD]
Internal dimensions: 290 x 230 x 200 mm [WxHxD]
Voltage: 12/24/230 Volt
Content: 15 liters
Material: ABS (plastic)
Color: Body light gray, dark gray lid
Weight: 15 kg
Temperature range: + 5 ° C to <- 18 ° C Infinitely variable
Power: 32 watts at 12 volts
Ø - Duration :: at 20 ° C tu = 15% at 30 ° C tu = 20%


And why an ENGEL device?

Because these facts speak for themselves!
- Extremely low power consumption (32 W)
- Holds 30% longer at the same power source as similar devices
- No increased starting current at power
- No increased power consumption even in extreme outdoor temperatures and inserts
- max When operating. Temperature drop of 1 - 2 ° C
- Particularly suitable for use in medizinischen-, pharmaceutical field and laboratory
- life up to 30 years or more
- operating on solar cells possible
- 100% maintenance-free
- PU insulation CFC / HFC-free
- Easy cleaning due to smooth surfaces
- Spare parts for very old equipment
- Resistant to vibration, shock and tilt


The latest generation of ENGEL vibrating compressor technology

Has been producing for over 50 years and the company JAPANESE Sawafuji Electric Co. Ltd. sells a unique product: the SWING COMPRESSOR.
The latest generation of ENGEL vibrating compressors is even quieter, more efficiently and with even lower power consumption.
The ENGEL compressor is the only one on the market that has been developed exclusively for mobile use.
Especially when conceived use of a battery's advantages are in terms of its low starting current full advantage.
This causes under the same conditions, the same batteries and especially for normal cooling, ie. a temperature range of + 5 ° C, a longer compared to other types of compressors use possibility.


Herstellernummer: SAWMD17F